Description
This backpack is designed to be fully modular with detachable pockets and belt. The outside is covered with MOLLE webbings.
It has a molded back to provide comfort and protection, with an anti-slip band on the lumbar part, padded shoulder straps with D-rings.
The molded back pannel can be removed to insert a bulletproof plate. Each pocket has drainage holes and the main compartment is provided with three ports for antennas, cables and hydration bag port.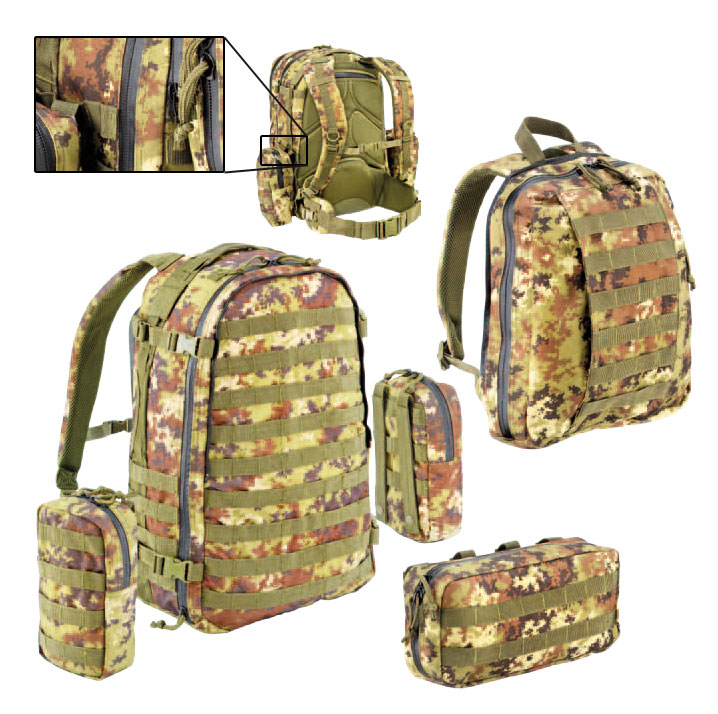 Water repellent
1000
Denier material
Doraflex®
Buckles 
YKK® zips
Water repellent
zips
Silenced
pulls 
MOLLE system
Compatible with
hidro systems
60 Litres
Item with
NSN/NUC
Color

:

Vegetato Italiano

Length

:

30x35x56 cm

Brand

:

Defcon5

Weight (g)

:

Nylon 1000D

Length (mm)

:

2515 g